Carmen Corral
Writer. Spanish Content Creator.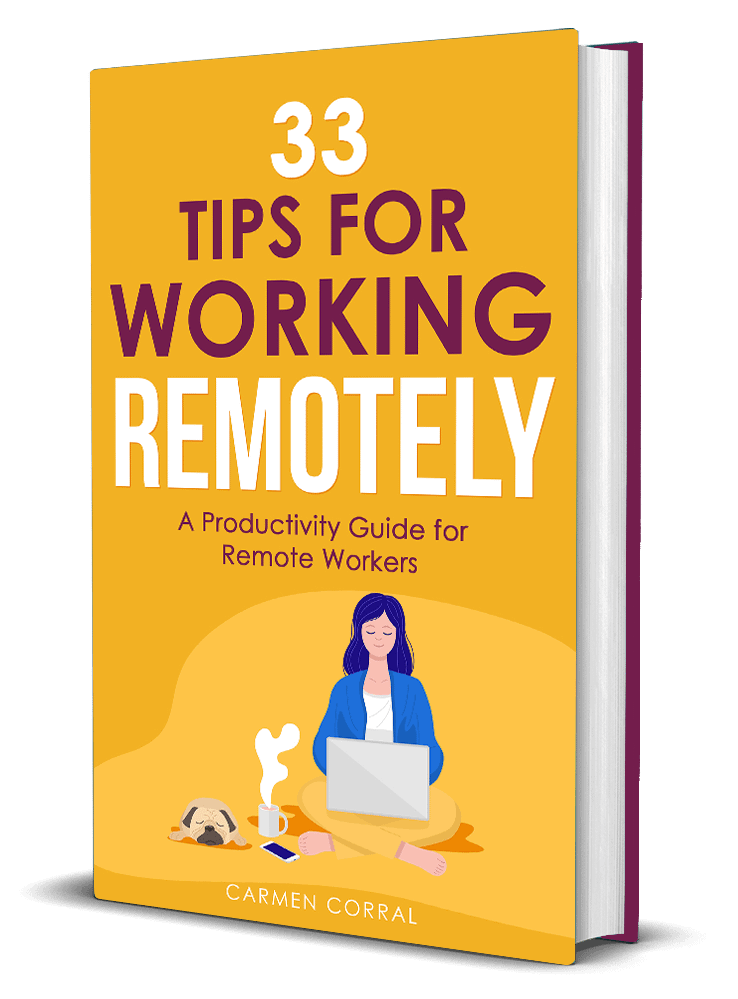 33 Tips for WORKING REMOTELY
Remote working sounds as easy as grabbing your laptop and heading home. But if you've ever tried it, you'll know it's not just a question of moving offices. There are several barriers and obstacles involved – some external, others from yourself. Working remotely means you have to adapt to a new and different environment and way of working.
In this book, you'll find:
How to overcome the difficulties companies and people face when starting telework.
Practical tips to help you adapt to remote working more quickly.
Productivity techniques for more efficient remote work.
This is a book that every remote worker and future remote worker should read, whether you're an employee, head of Human Resources, CEO or entrepreneur.
33 Practical Tips for PUBLIC SPEAKING
33 Practical Tips for PUBLIC SPEAKING is a guide full of practical solutions for delivering effective presentations that will make a real impact in front of an audience: business meetings, teaching classes, conferences, social events, celebrations…
You will find resources, techniques and tools for connecting with your audience and delivering successful and powerful presentations. More than 33 practical solutions, with examples on how to improve your speeches and make an impression on the audience, this book is an all-in-one guide for public speakers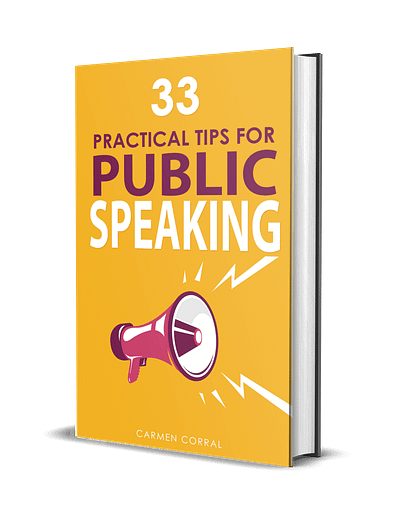 About me
I am the author of the books you see on this page. I work as a Spanish content creator and SEO writer for different clients.
I´ve been working remotely for more than eight years, both for companies and for myself. After more than ten years working in Human Resources and Personnel Development, stuck in an office from Monday to Friday, 9 to 5, I decided to do something that gave me more flexibility in when and where I worked. Now, I work remotely, while traveling the world.
Subscribe to my newsletter to keep up to date with my latest releases and other news and articles.
No spam, max. 2 emails per month
Do you want to work with me?
Spanish Content Creation
SEO writing, content marketing, copywriting
Proofreading
Proofreading, editing and improving your Spanish texts
Translation – Transcreation
EN>ES